As the year draws to a close, one can reflect on the changes in their life, and decide what they can do in the coming year...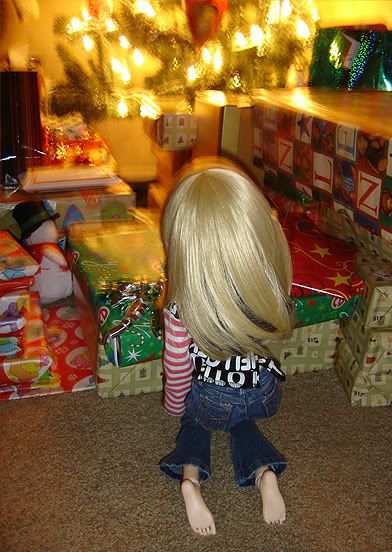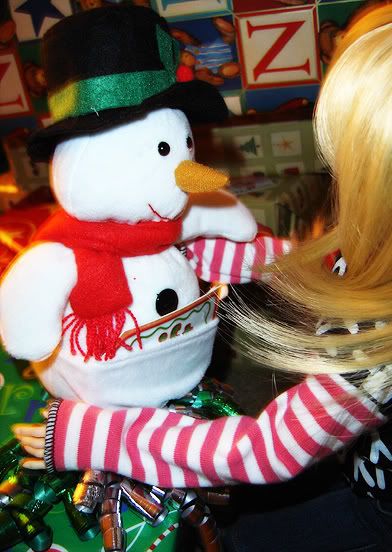 Wisp plays with a Snowman plushie under the tree on Christmas Eve. It was for me, but I think I'll let her have it ;)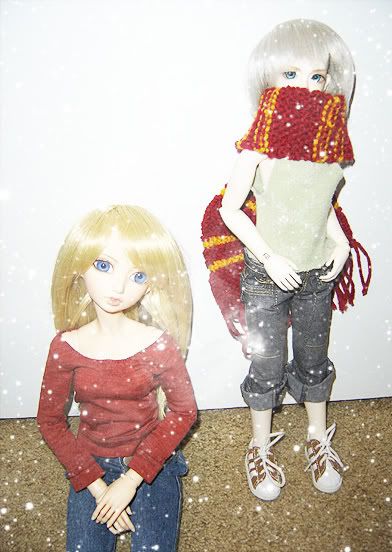 Modeling their gifts (yes, I added the snowy/starry effects to make the photos less boring). Wisp got a red off-the-shoulder affair with a star design on the back. Arnold got a scarf. They BOTH got a set of plates, cups, and utensils. Not very up to scale, but they have to do. I can't bring them out of the plastic until I'm settled in the basement, though. I don't have room around here, anyway.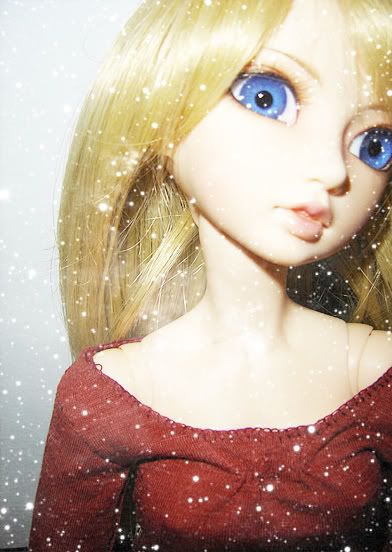 I
really
like how this looks on her. I'm so used to her big and bulky hoodie that I'm not used to seeing her neck and shoulders :) She's my pretty girl!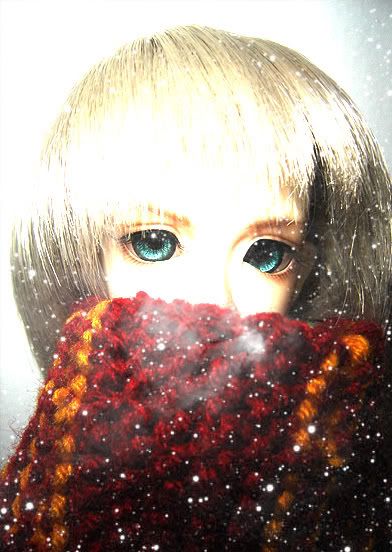 I can't wrap scarves, so it looks weird on him ^^;;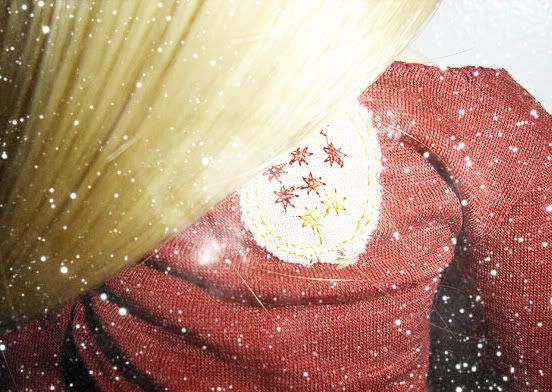 Look at the back. Isn't it pretty? :3
Current Mood:
nerdy
Current Music: "I Want A New Drug" Huey Lewis and the News