GOOD: My dad recently went to Chicago and bought me some chairs from the American Girl store.
BAD: They're not the right kind of chairs - these are used to prop dolls up at the tables in the Cafe in the store. So, instead of armrests, they're clips, basically. I can't really use them at the moment, and don't know how to mod them :(
The one thing I really like about them, though, is the black and white strips. Very Beetlejuice or Jack Skellington :D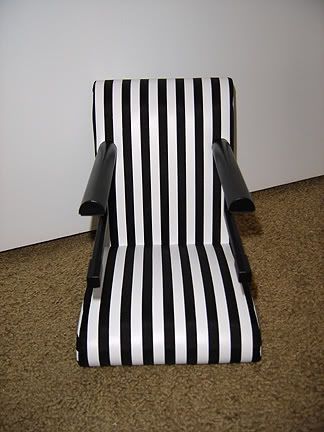 FRONT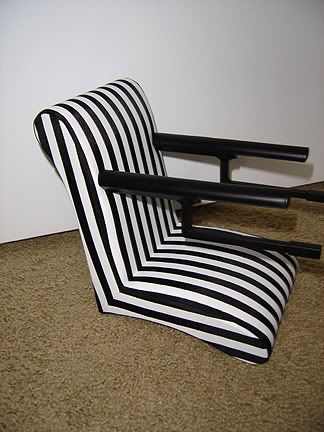 SIDE
Arnold models with one of them. I admit it would work better for him with his size, but the armrests are too high up, and the CLIPS... hm, don't know what to do.
Current Mood:
confused
Current Music: "Hail Aurora" Disney's Sleeping Beauty